At The High Field – Edgbaston's new Gastropub & Restaurant
Food
We serve the good stuff. All our meat is British and of the highest quality, from Aubrey Allen. This eighty year-old Warwickshire butcher supplies many of Britain's finest restaurants as well as holding HM The Queen's Royal Warrant. Our steaks are from Britain's finest (increasingly rare) beef herds, 28 day dry-aged for stupendous flavour. Our Cotswold White chickens are free-range, as are our eggs, pork and ice-cream. Our lamb is Cornish. Our fish is native where possible, and we follow the ever-changing advice on sustainability.
Menus
Our head chef and his skilled brigade devise our seasonal menus and a range of tempting daily specials (check out our blackboards).  As well as celebrating our increasingly-vibrant British food culture, the focus on seasonal ingredients means we buy the very best stuff at the very best price.
Fresh Food All Day
As well as quality Union coffee made by our barista-trained team, we also serve and a range of sandwiches and light hot dishes whenever you need them.
Children
We don't have a children's menu, because we think they should have the opportunity to eat food that's as good as yours, but our chefs are happy to make smaller portions or simplified versions of anything on our menu.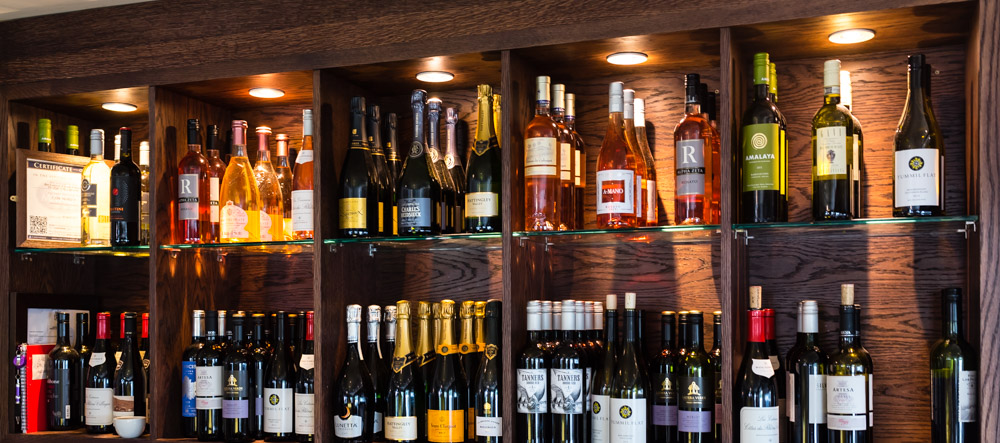 Drink
We have a range of well-kept real ales on tap from Greene King IPA to local beer from Purity Brewery and Continental lagers including Peroni & Estrella. Or try the range of premium gins, vodkas and aperitifs from our drinks list, including Cotswolds and Brockmans. Enjoy a large one served as a Grand Gin with plenty of ice, fruit, juniper berries and a choice of premium tonic waters. We also make a great selection of classic cocktails.
Wine
Our wine is chosen by Jo Eames, co-owner of Peach, from three multi award-winning suppliers, Tanner's of Shrewsbury, Liberty Wines & Boutinot. Each has its own specialities, allowing us to pack our list with a great range of top quality and interesting wines. Let us help you choose something delicious to match your mood or your food.
Private Dining
The High Field  has two private dining rooms for a variety of events, functions, business meetings and special occasions. The Studio is perfect for larger events. Contact us to discuss your party or celebration.
HOORAY FOR WINTER
Winter is a wonderful time to eat hearty and comforting food. Our beef is British, grass-fed and dry-aged for unmatched flavour. All our chicken, eggs and pork are free-range. Our lamb is Cornish and most of our native fish is landed from coastal day-boats. We always serve the good stuff – cooked from scratch by real chefs.