The High Field Gastropub in Edgbaston
Peach is a collection of really great pubs, mainly in market towns in the heart of England. We serve good quality, fresh, honest food in relaxed, welcoming environments. Always with a kind word and a sense of fun.
Since then we have added pubs ancient and modern, neighbourhood locals and country destinations, simple bedrooms and a chic boutique hotel, cocktails, grand gins and ever-improving coffee. Today we have twenty pubs in lovely towns and villages – and an undimmed devotion to Making life Peachy. We always been passionate about giving back and as we've developed and grown over the years, our ability and motivation to make the world a little better, a little peachier, has grown with us. The Bigger Peach shows our efforts to improve communities, equality in the workplace and the future sustainability of our world.
The High Field is at 22 Highfield Road, opposite Simpson's and less than 5 minutes from Five Ways. As well as serving quality fresh food in our restaurant and a range of drinks in the bar, The High Field has a spacious garden and two sunny terraces. There is also public parking on-street and to the rear of our garden. Find us here.
The High Field combines top quality pub food with modern brasserie dishes. We serve food all day. Drink quality draught beers, ale on hand pump plus a carefully chosen wine list with quality variety value. Rooms for meetings & private dining are available.
We look forward to seeing you soon!
Sarah & the team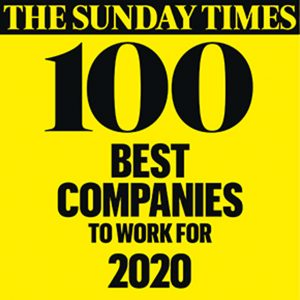 ---
Food and Drink
We always serve the good stuff. It's one of our most dearly-held values. We only serve what we want to eat and drink ourselves. Our Head Chef and his skilled brigade devise our seasonal menus and our specials change daily. As well as celebrating our increasingly-vibrant British food culture, the focus on seasonal ingredients means we buy the best stuff when it's at the best price. This way we keep prices sensible even though we're buying top-quality ingredients.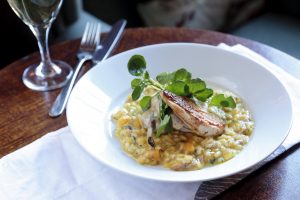 All our meat is British and of the highest quality, from Aubrey Allen; an eighty year-old Warwickshire butcher suppling many of Britain's finest restaurants as well as holding The Queen's Royal Warrant. Our steaks are from Britain's finest (increasingly rare) beef herds, 28-day dry-aged for stupendous flavour. Our Cotswold White chickens are free-range, as are our eggs and pork. Our lamb is Cornish. Our fish is native where possible, and we follow the ever-changing advice on sustainability.
We don't have a children's menu, because we think they should eat food that's as good as yours. Our chefs are happy to make smaller portions or simplified versions of anything on our menu.
We love being a real pub as well as a great Gastropub. With Continental beers and lagers including Peroni and Estrella, and we are serious about our spirits too. Tanqueray Gin and Ketel One Vodka are our current favourites for pouring. Or try the range of premium gins, vodkas and aperitifs from our drinks list.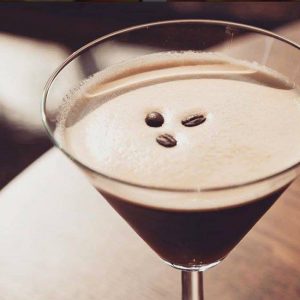 Our wine is chosen by Jo Eames, co-owner of Peach, from three multi award-winning suppliers, Tanners, Liberty Wines & Boutinot. Each has its own specialities, allowing us to pack our list with a great range of top-quality and interesting wines. Let us help you choose something delicious to match your mood or your food.
---
Our Team
Sarah Robinson, General Manager

Arriving back in Edgbaston has been like coming home for Sarah. Growing up in Solihull she discovered her passion for food and making sure people had a great time whilst waiting on tables at her local pub The Peacock. Though it didn't take long to get qualified in leisure marketing at Solihull College nor promoted to assistant manager after only a year. So at just 21 she found herself managing The Falcon at Hatton, a great Warwickshire gastropub and great experience for what was to come. That included opening Bank Birmingham in chic Brindley Place, just as the city's food scene really started to take off, and a stint at Lovely Pubs running one of their loveliest The Crabmill at Henley in Arden. Soon it was time to run her own and Sarah headed south to take on two, The Hurdles in Droxford and The Bird in Hand in Lovedean in leafy Hampshire, turning both into fantastic foodie destinations. Now she's happy to be home, and super-excited to be putting Edgbaston on the map.
---

David Cumberlidge, POD Director
David used to start his day serving breakfast at the small hotel his parents owned in Banbury, though a hotelier's life certainly wasn't for him. Leaving school at 17, he packed his bags for Barcelona and spent a year working at The Palace and McCarthy's Irish bars in the city then headed for Ireland. Hotel Kilkenny was his next home for a year and David went back to school to earn his bartender stripes, before making for Newbury to help out a mate.  Landing a job at The Yew Tree Inn at Highclere marked the start of an amazing journey with Marco Pierre White, and David worked shoulder to shoulder with the great man opening hotels and new pubs alike.  As the empire grew, so did David's talents and after five short years he was overseeing operations and running Marco's Wheeler's of St James's group which included his gorgeous country pub collection. After eight years with Marco the decision was made to put all his talents to great use here in our pubs and the little Peach outpost he plans to create one day in Wiltshire.
---