YOUR FAVORITE PUB IN EDGBASTON
Peach is a collection of really great pubs, mainly in market towns in the heart of England. We're very fortunate to benefit from Edgbaston's finest al fresco dining and drinking spot – even if we do say so ourselves. As a quality gastropub, we serve great ingredients and fresh, honest food in relaxed, welcoming surroundings, always with a kind word and a sense of fun. Today we have twenty one pubs in lovely towns and villages, and an undimmed devotion to Making life Peachy. We have always been passionate about giving back and as we've developed and grown over the years, our ability and motivation to make the world a little better, a little peachier, has grown with us. The Bigger Peach shows our efforts to improve communities, equality in the workplace, and the future sustainability of our world. Our achievements were recognised in 2022, when we won Best Sustainable Pub Company at the Publican Awards, and we're also three star accredited by the Sustainable Restaurant Association. 
Soak up the sun, atmosphere in our spacious garden whilst enjoying a bite to eat, a cocktail, or a glass of award-winning wine from our drinks list. We serve food all day and children are welcome to enjoy smaller portions of any of our dishes, or ask to see our children's menu. We take huge pride in serving the best ingredients we can find, from ethical producers, freshly prepared by our chefs. We're dog friendly in our bar and outdoor areas, bring your furry friend and stop by soon. On our bar you'll find a great range of spirits, beers and softs, so whether you pop in for a drink, a business lunch or a special dinner, we promise you a friendly welcome. Find us here.
We look forward to seeing you soon!
Luke & the team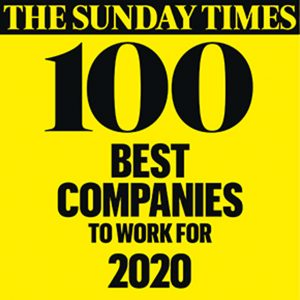 ---
Luke Morris, General Manager
Luke is a born and bred Brummie,  starting his career in catering at just 15, glass collecting at The Westmead Hotel. He's always been a big foodie, and he loved the industry from a young tender age. Once he discovered he wasn't too bad at managing people and pretty good at delivering a great service – he knew it was the career for him.
His career spans a successful stint at The Barnt Green Inn, playing a huge part in turning the pub back into a stunning and successful country pub, as well as spending time in the Cotswolds, managing The Swan in Broadway. In 2016 Luke also spent time in Northern Queensland and Sydney giving him a breadth of experience of the hospitality industry. He now has the reigns of The High Field, a huge achievement, taking the crown of best Gastro Pub in the Midlands and second best in the Country.  
His passions include travelling and eating, with some of his favourite places including Vietnam for their incredible cuisine and coffee, Australia for amazing wine and meat and Rome for just having an amazing culture and food. When not in work you'll find him reading, following the blues & gym-ing – he love a physical challenge! He'll love to share stories with you on places he should add to his wanderlust list, pop in and say hi soon.
---
Sarah Robinson, Pod Director
Arriving back in Edgbaston has been like coming home for Sarah. Growing up in Solihull she discovered her passion for food and making sure people had a great time whilst waiting on tables at her local pub The Peacock. Though it didn't take long to get qualified in leisure marketing at Solihull College nor promoted to assistant manager after only a year. So at just 21 she found herself managing The Falcon at Hatton, a great Warwickshire gastropub and great experience for what was to come. That included opening Bank Birmingham in chic Brindley Place, just as the city's food scene really started to take off, and a stint at Lovely Pubs running one of their loveliest The Crabmill at Henley in Arden. Soon it was time to run her own and Sarah headed south to take on two, The Hurdles in Droxford and The Bird in Hand in Lovedean in leafy Hampshire, turning both into fantastic foodie destinations. Now she's happy to be home, and super-excited to be putting Edgbaston on the map.
---
OUR TIME IN LOCKDOWN
As we entered lockdown, our first concern was everyone's wellbeing and their ability to support families in such unprecedented times. Peach have been great in helping our team, with access to our hardship fund, zoom quizzes, online DJ sessions and masses of social contact, keeping us all in touch. Some of the pubs helped with Your Hub, a Social Enterprise to support the local community. From feeding homeless, to Youth support centres, NHS call centres, hospitals and care homes.
See more of what the Peach team have been up to below: