Spend your Sunday with us…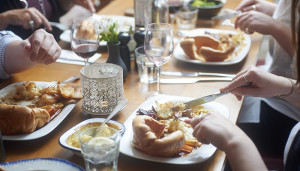 Sundays are all about relaxing with the family, a good bottle of wine, and a roast lunch in the pub. Whether the sun's shining and you can enjoy our garden or terrace, or it's dull and cooler so you need to sit indoors – our weekly Sunday best menu gives you the choice of a pork, lamb or beef roast, and not forgetting the veggies – there's a wellington for you too. Jugs of gravy, plenty of vegetables, crisp and fluffy roasties and extra Yorkies if you want them, we really do take the stress out of Sundays. Book a table, as we do get busy, plus we'll even do the washing up!
But, don't take our word for it… read a few recent reviews from some of our guests:
"One of my favourites"
This has become one of my favourite restaurants in Birmingham. My favourite dishes are the scallops (which change seasonally) but are always paired with delicious ingredients.  The roast dinner is also to die for with brilliantly cooked beef and all the trimmings. I have also tried midweek specials such as a spicy chicken burger and hot dog, and for breakfast on multiple occasions where the sausages and bacon are of very high quality. The high field is a little pricey but you get what you pay for and it is a great location for a celebration!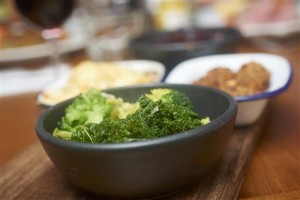 "Amazing Sunday lunch!"
We visited the restaurant on a warm Sunday afternoon and were seated indoors, on a table next to the patio area. The doors to the deckingoutside were open and it was a great spot! The menu was very reasonably priced considering the high quality of the food. Whilst we didn't order starters, there was plenty of choice. The roast dinners were fantastic; our waitress kindly offered extra Yorkshire puddings and roast potatoes during our meal at no extra charge. Gravy, vegetables and sides were served in separate dishes.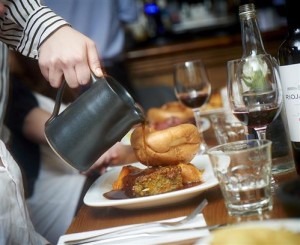 The steak was beautifully cooked and the seared sea bream was the best cooked fish I have ever tasted. I recommend the mini pud of the day, which means you can order a tea or coffee alongside a smaller, more manageable dessert. The High Field also has an excellent drinks menu with a selection of delicious mocktails. I can't wait to go back!
"Sunday Birthday Lunch"
8 of us met for Sunday lunch. 7 of us had roast dinners. All were served hot, and well cooked. The sea bream was delicious. A beautiful sunny afternoon added to ambience."Scrummy food!"
Fantastic service, on a very busy Sunday afternoon, my family get together for Sunday Dinner at the High Field was a great experience all due to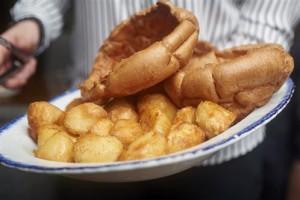 the wonderful staff. We couldn't fault our food, every thing cooked to perfection, all the food came at the same time even though we ordered four different meals off different menu's. We definitely will return to the High Field. Well done all!
"Lovely Sunday Lunch"
Had a late Sunday lunch here ..lovely fresh tasty food and friendly service at very reasonable prices..great spot to relax and enjoy some wholesome food.